Services
---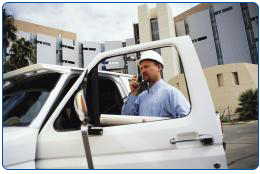 Full-Service Shop
At our location in Fresno, California, Vincent Communications has a complete full-service shop with licensed technicians. Our customers and field technicians send their radios here for repairs—confident that we'll do the job right.
In Shop Service
LMR radio users accross the USA rely on us to repair and turn around their equipment correctly and quickly. We do our best to repair radio comms back to full functioning condition all the way down to board level repair using certified lab test equipment. When sending equipment to our shop please insert you own note explaining the issue or you can fill out our repair form located here on this link and insert in your packaged equipment. We will notify you with an estimate before completing your repair
Onsite Maintenance
Our licensed field technicians visit customer sites from Bakersfield north to Sacramento. Specializing in installation, maintainence and repair radio communication systems for government agencies, public safety organizations, and businesses. If our technicians can't fix your equipment on the spot, they'll bring it back to our service center, repair it and return it back promptly.