Wireless Solutions
---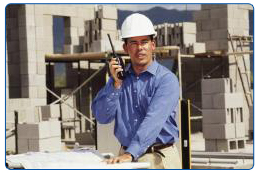 Wide-Area Two-Way Radio Systems
Vincent Communications owns and operates 450 MHz and 150 MHz private, trunked communication systems. We offer unlimited radio services to the public for wide area private communications at low monthly costs, starting at $14.99/month.
Advantages of wide area trunking radio communications
Communicate direct to employees with a push of the PTT button
Unlimited air time all the time
Wide area of coverage from Bakersfield to Northern California
Option of sending text messages and audible or visual alerts to indvidual or groups of users.
Managers, supervisors and owners are able to monitor all radio traffic so that they know what is going on all the time.
Managers, supervisors and owners can have a seperate private channel to communicate without the other workers hearing.
Business,Government & Consumer Solutions
Vincent Communications offers sales,service and installation for:
VCI/Direct Dispatching Radio Service
150, 450, 800, & 900Mhz private trunking radio service. Our systems operate on LTR & Passport protocals. We offer service coverage from Bakersfield to Northern California.
School & Campus Communications Solutions
We provide wireless systems for Local Schools & State Universities. System designing and licensing services, on site repeater integration, Multi-channel campus dispatch centers. Call for a free consultation!
Custom Installations
For police and other public safety customers, we custom install Emergency 911 radio networks, disguised installs, undercover motor homes, police and sheriffs patrol car outfitting from the ground up to completion. Data 911 computer system integrations,& police motorcycle patrol communications installations. All government agency work is welcomed.